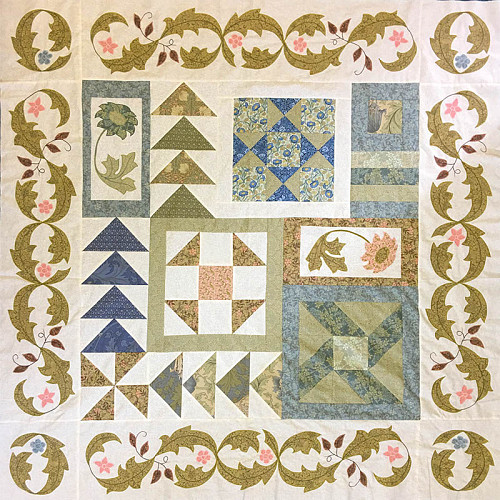 Arts & Crafts Sampler Quilt Pattern
Make a beautiful sampler quilt, mixing together appliqué and patchwork to fabulous effect.
Made using Pam's fusible appliqué method and machine satin-stitch embroidery, and basic patchwork techniques, this is a great pattern for anyone with a basic understanding of appliqué and patchwork. The blocks, borders and techniques can also be used in other projects.
Patterns included are full sized, plus step by step instructions and lots of machine satin-stitch embroidery hints and tips. A list of requirements and a full colour pattern cover showing the finihed project is also included.
Once finished, the quilt measures approximately 60" square.
Please select a wish list